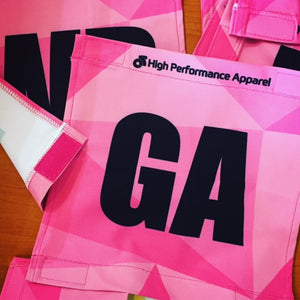 Netball Patches
Champion System Netball patches are made from CS Tech material and have 4 velcro strips in each corner of the patch (with a variety of velcro colour options to choose from to match your dress). Patches are fully customisable - so you can match the design to your current uniform, or go a completely different colour for clash patches!
Measurements: 21cm (H) x 18cm (W). Letter height is 15cm. Netball Australia guidelines.
Material: CS Tech material.